Crown Paints and Wacker Chemicals Middle East recently held multiple customer meets in the upcountry markets of Nakuru, Eldoret, Kisumu and Mombasa where the Wacker Chemicals Regional Manager for MEA was present to share extended knowledge regarding their products and innovations in silicone additive that is a component of the well-established premium paint – Permacote Ultraguard with Silicone paint sold by Crown Paints.
Wacker Silicones is one of the largest silicone manufacturers worldwide with over 3,000 highly specialized and innovative products.
Furthermore, Crown Paints sister company – Crown Marble & Quartz Ltd also got an opportunity to discuss a diversified business portfolio for the building material segment providing the best and premium range of innovative products such as marble, granite and quartz.
Crown Marble & Quartz Ltd is the leading provider of premium and carefully curated collection of stones in East Africa with a vast presence.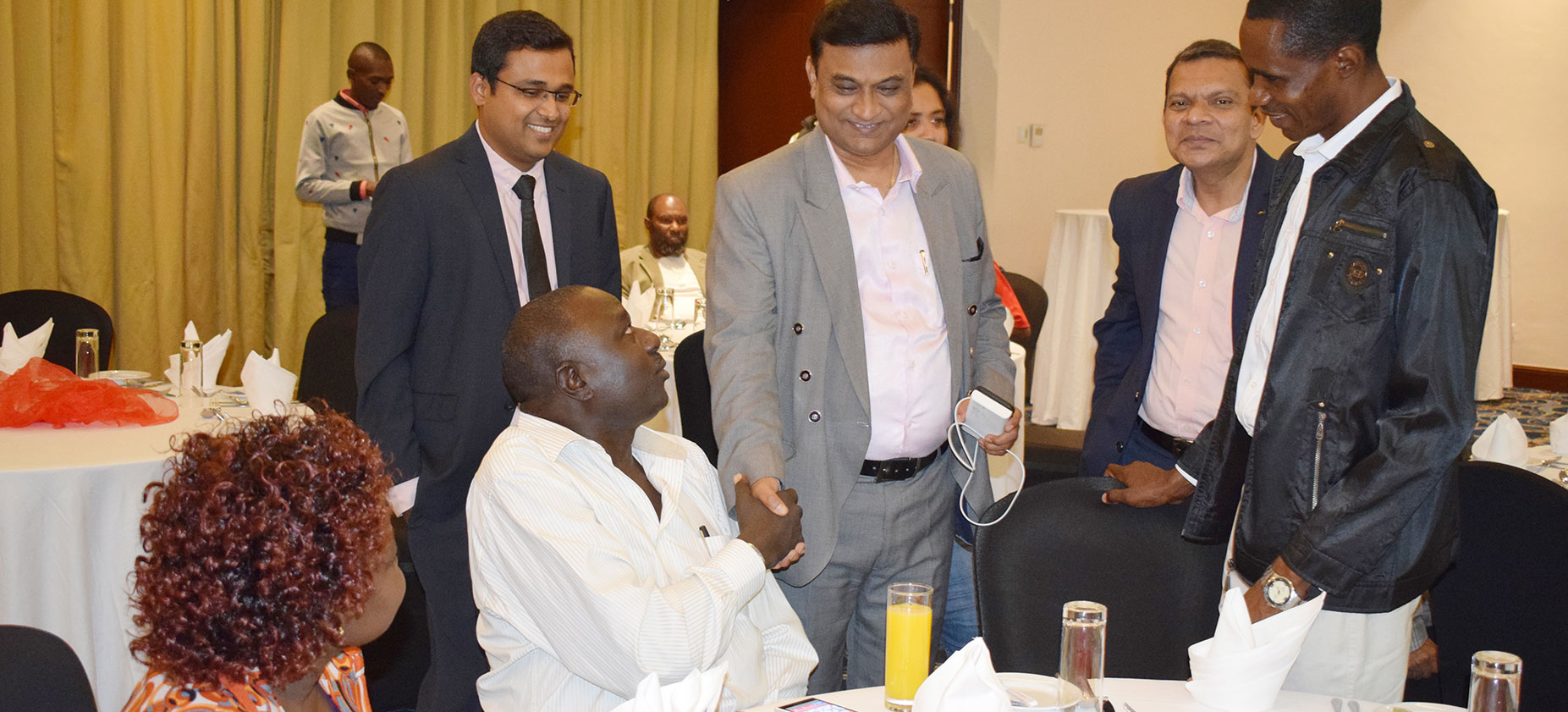 Crown Paints
team interacting with customers. Overlooking is Mr. Mayur Upadhyay from Wacker Chemicals (left).
Mr. Rao addressing the customers during the recently concluded customer meet.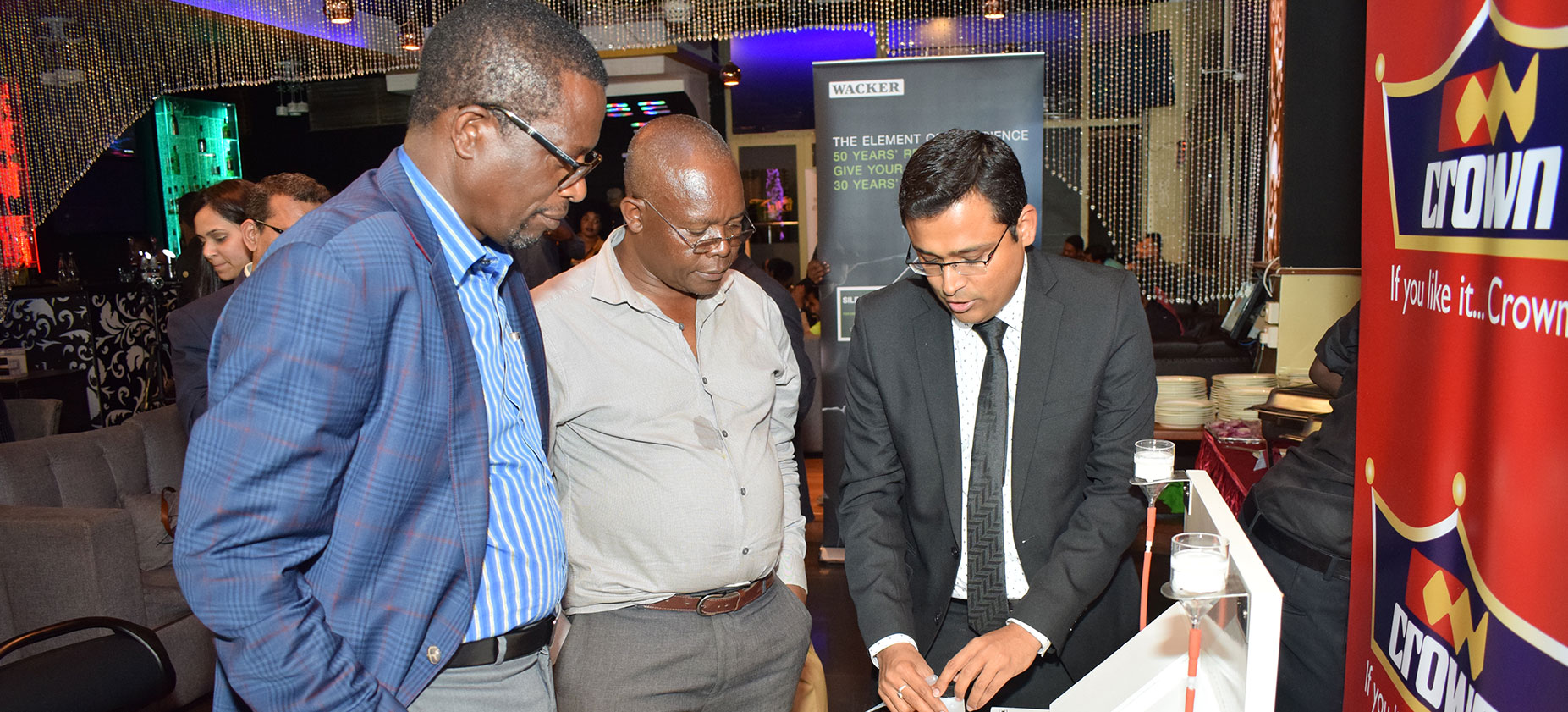 Mr. Mayur Upadhyay from Wacker Chemicals demonstrating the water repellency effect of the
silicone paint
to customers.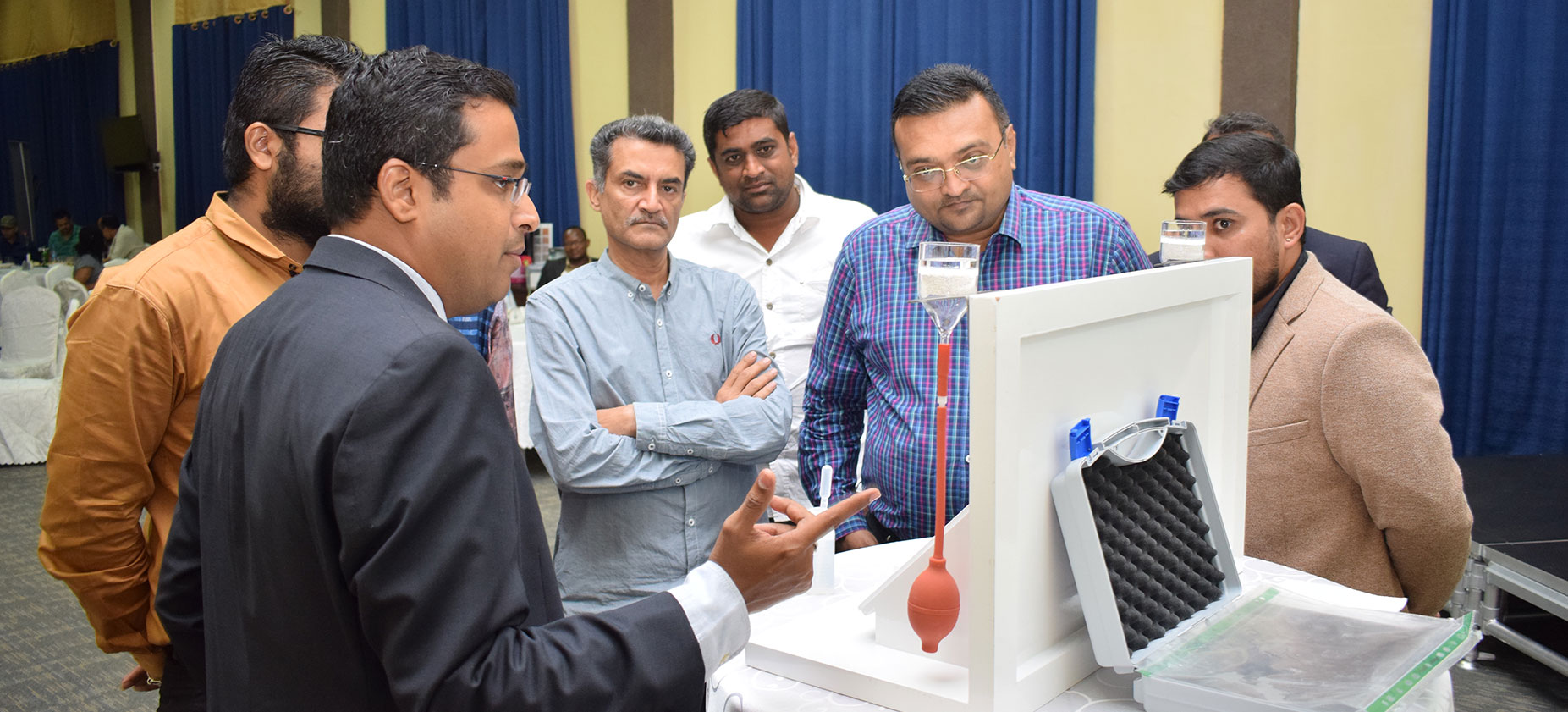 Mr. Mayur Upadhyay from Wacker Chemicals interacting with the customers.
Mache Hardware presented with an appreciation gift from Crown Paints.
Mr. Bhavesh Gandhi (centre) and Mr. James Thuku (right) pose with customers in Eldoret during the recently concluded Wacker Chemicals customer meets.
Customers enjoying their meal.
Ms. Ruchi Agarwal showcasing the variety of stones available from Crown M&Q Ltd.
Mr. Rakesh Patel of Jubilee Jumbo receiving a gift from Mr. Shashank Kaushik of
Crown Paints
.
Ms. Gurdeep Kaur (left) and Ms. Ruchi Agarwal pose near the Marble & Quartz stands offered by Crown M&Q Ltd.
Crown Paints
and Wacker Chemicals teams pose with one of the customers – Galaxy Distributors.
Mr. Mayur Upadhyay hands over a token of appreciation to Galaxy Distributors.